Problem I have is bi-polar. I'm up and down like a yo-yo and I'll go from extreme ideals, dreams and expectations - to frequently wanting to give up and failing to see the point in anything.
It's not an ideal project for someone like me. Especially with the delays, and now the problems since getting it back. Friends, family and work colleagues have belittled me throughout the project. In fact, the problems and delays have become a running joke with most people I know.
I'm tired. I don't want to give up. I've already cancelled the FB ad. If I cancel the CarandClassic add then the car isn't for sale online other than on here.
But honestly, if these problems haven't been fixed - how much more does it take? Could it take? Hundreds? Thousands?
There's no doubt it's a fun car with spirit and potential. I can't deny the mods installed have made it an exciting and engaging drive. But it's not practical enough and that won't change. I'm not financially well off to keep 2 cars. I can - and I have, for 12 months of this project.
But spending an extra £100 a month to keep the Puma legal on the road. I don't know. Spending hundreds each month on parts as well? Sure, it won't always be the case. But this is big money to me. I get maybe £500 spare a month after all my bills, and most of that has gone on the Puma for over a year. It's exhausting guys.
I'm stumped at this point. I got an eBay draft saved. I've joined 15+ Puma, Ford, Classic Car and local car sales groups on Facebook. It's not as simple as wanting to give up. I am plagued with doubts. Every time I sold my previous Pumas I was gutted. Sure, the initial excitement of a new car clouds your judgement. But the Puma has buckets more personality than most cars. Also, a car that's fast from the forecourt isn't as appealing to me as something that was already capable - but turned into something that genuinely feels extraordinary. My ST180 was beautiful - but it felt too tame. The Puma is the exact opposite. For someone who is 6'4" - refinement or practicality is out the window, and yet - it feels right.
It's the money though, it's a drain. It continues to be a drain. I know J has meant well, but the delays have probably thrown the biggest spanner in the works. Even to this day it can be hard to pin him down for definite dates on work to be done. I get it - he's busy. I also know he's invested a lot in this car, like I have. He is pushing for me to keep the car. I know all of you are.
I know going to Lightning Motorsport or Allison Automotive could probably fix the gremlins. But at what cost? I've thrown so much at this project and I've got such mixed emotions about the car. I feel like it's cursed and yet amazing at the same time. Bit like the ups and downs with my personality I guess.
Let me be 100% honest though. Sitting on the decision about wanting to sell the car hasn't felt right. But forseeing the possibility of spending hundreds or thousands more is also, just as unappealing. I know I don't want to leave it like this. I never wanted the car to be half finished. I wanted to see this car through. I still do in all honesty. Maybe if I make a saving with driving a God awful 1.2 litre Polo to and from work for a few months I can get the car in with Justin to get worked on again.
At the end of the day he owes me 2 full days work and we've got parts waiting to be fitted.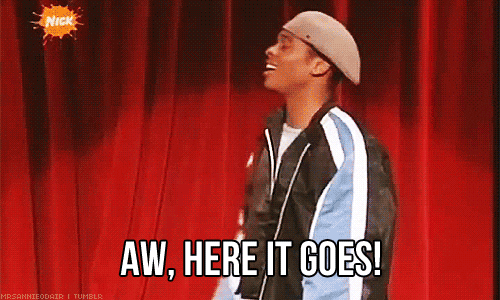 CarandClassic:
Text J to collect the car and fit the last of the parts. After that, onto a specialist I suppose. Bugger me...
Just told the missus:
"I'm stuck with the Puma, sorry."
"Mmmmkay."
"It isn't, but f__k it - at least I'm passionate about something."
ZING
Ed