Moderator: Moderators
Project Elder

Posts: 3772
Joined: Fri Nov 23, 2012 7:41 pm
Model: 1.7
Location: Huddersfield
Carrying on with the weldathon that is my Puma. I had a look under the front bulkhead and it looked a little rusty but I thought it might clean up,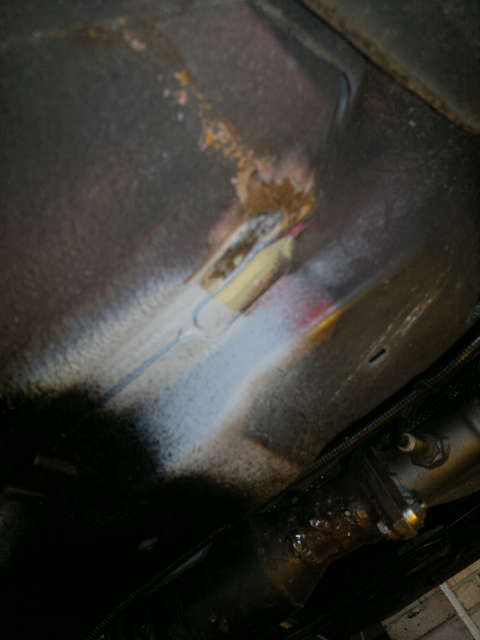 Inside the car there looked to be a little surface rust on the seam.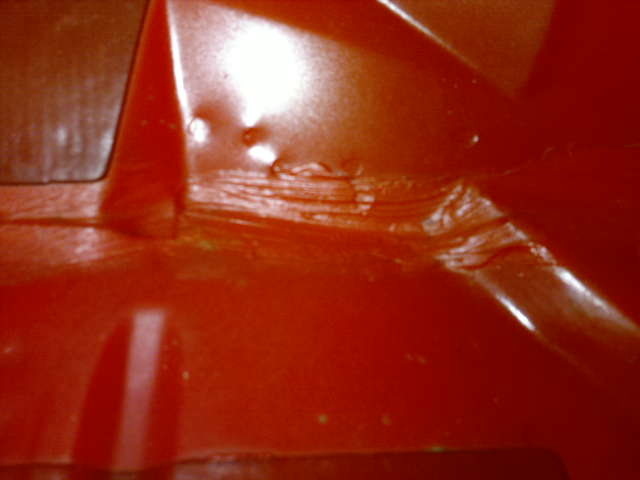 So I attacked the underside of the seam and ended up with this. The bulkhead looks salvageable but it looks like I'll have to cut another patch out of the floorpan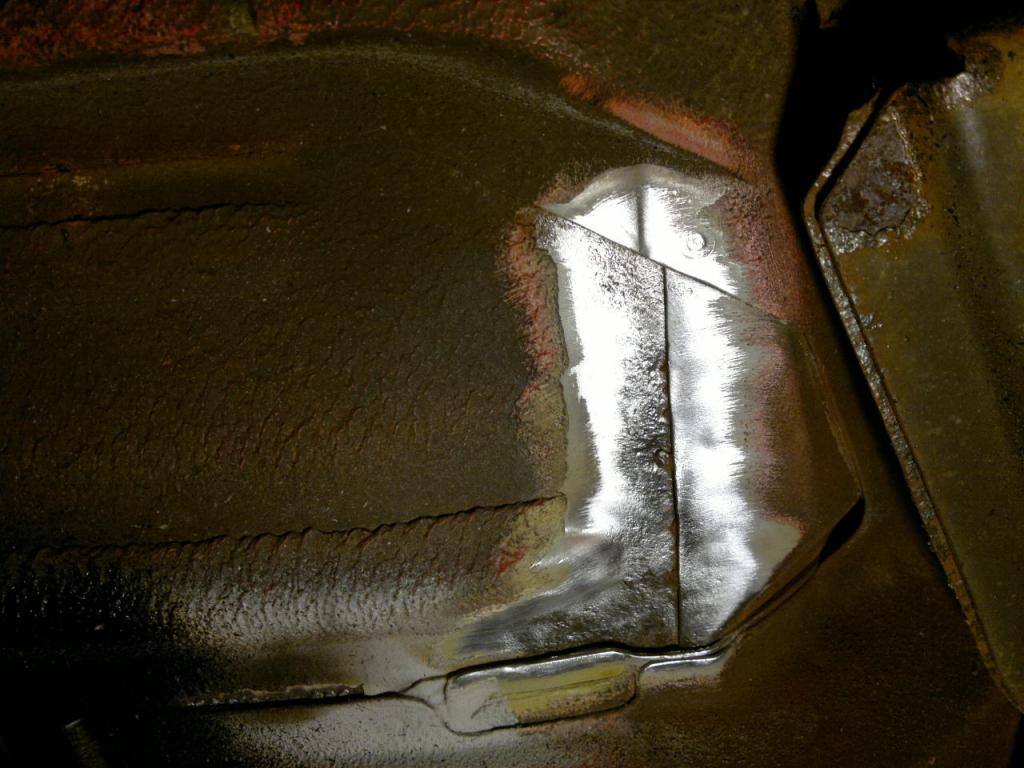 Same as usual I marked out the limit of cut by drilling through from underneath and marked out the line of cut above using masking tape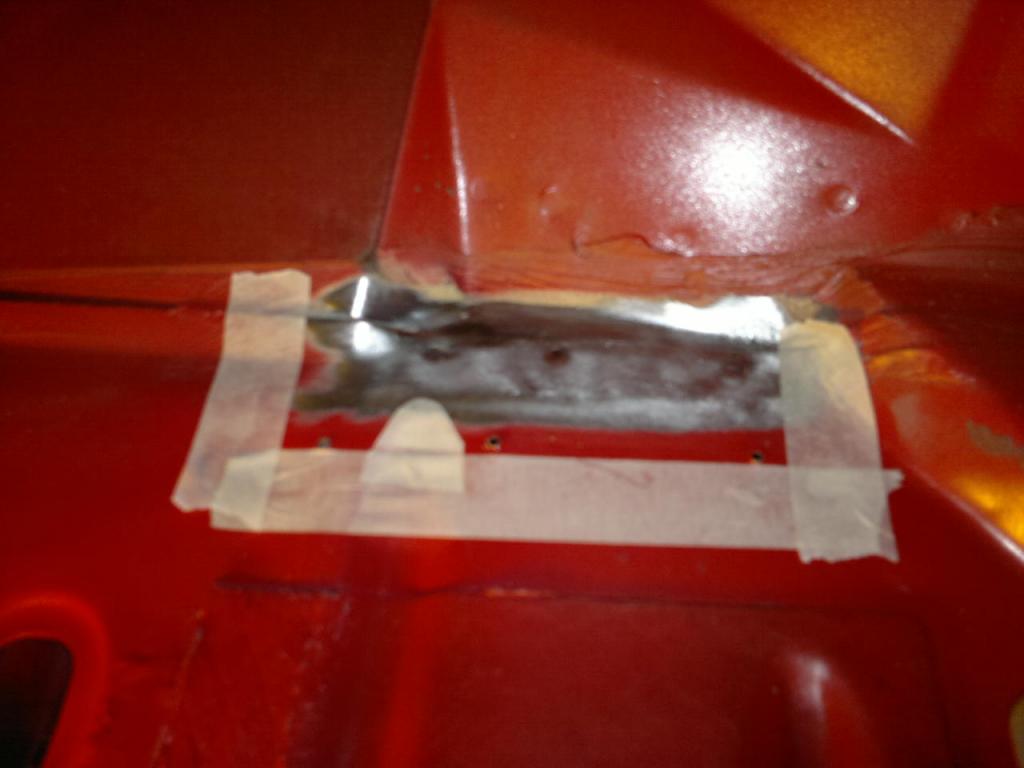 Cut from above, unfortunately there is a little rot on the top face of the bulkhead so this will have to be cut out as well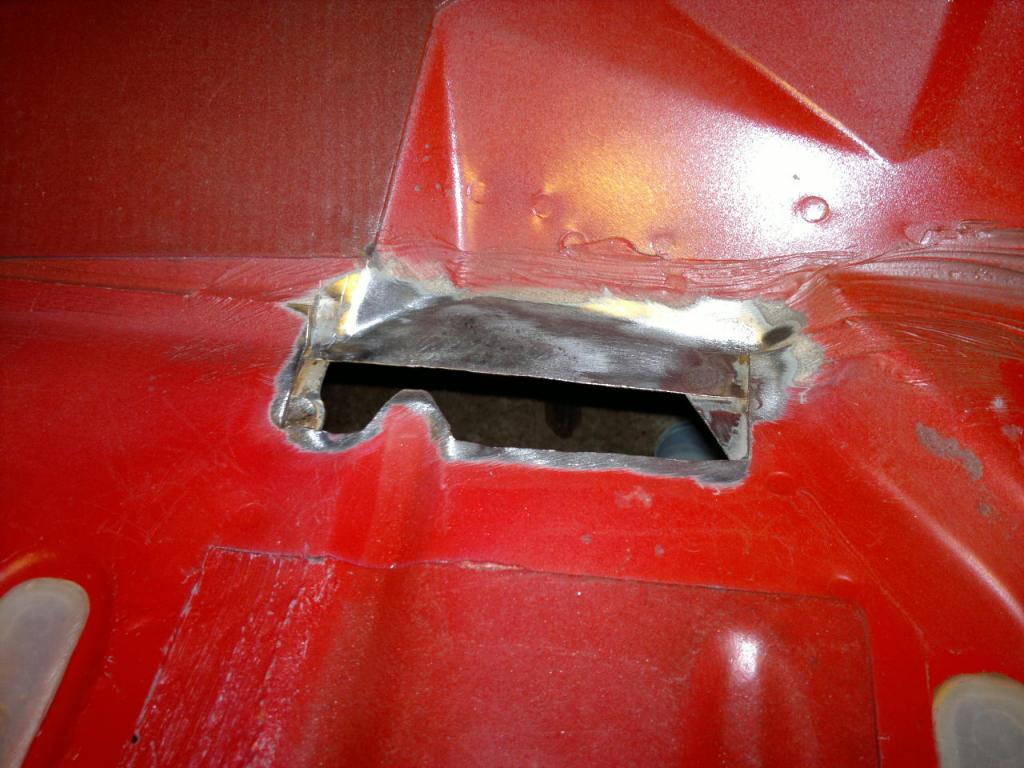 View from below.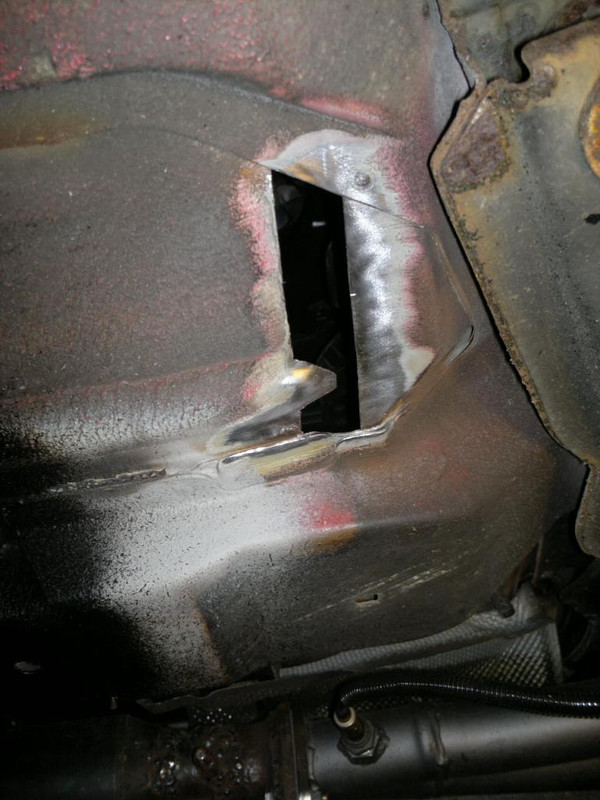 I cut out the patch from the bulkhead and also extended the hole in the floor and then cut out the patches ready for welding.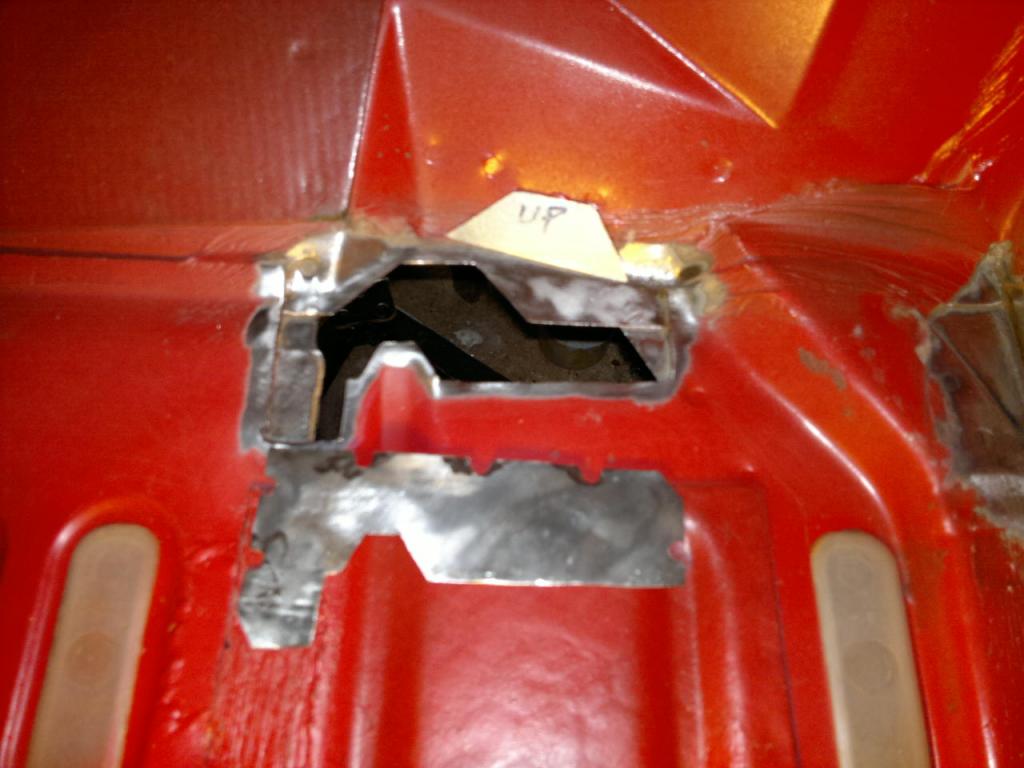 View from below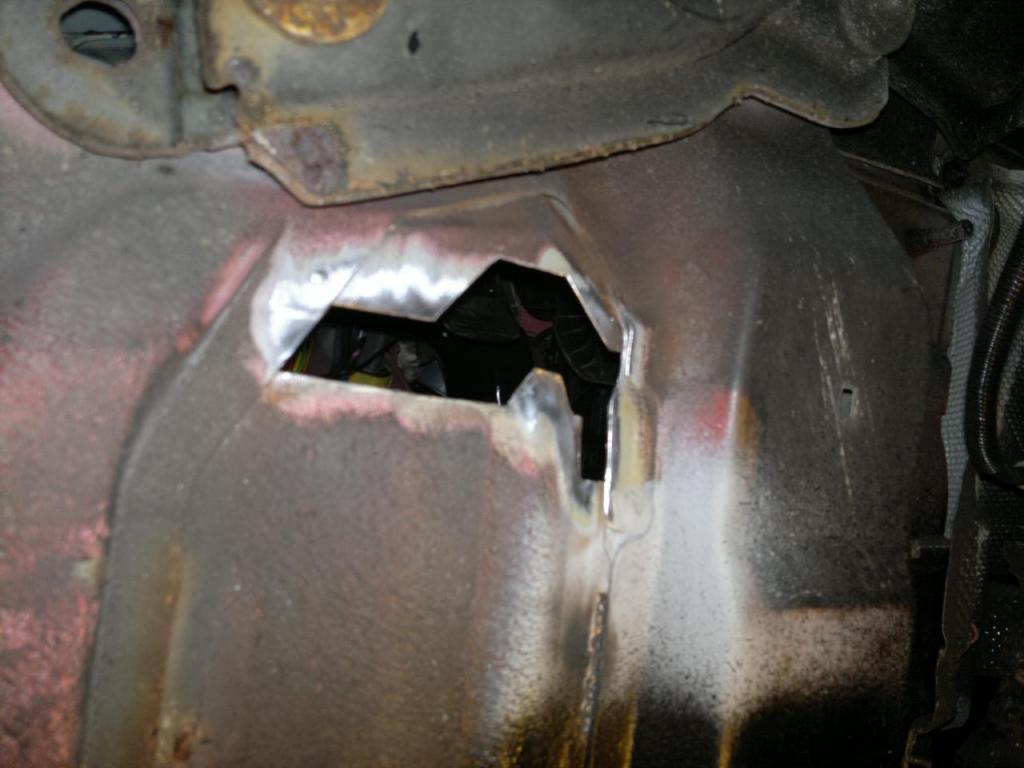 It's important when welding in patches to have them at the same height as the surrounding metal so I used a bodywork dolly on a scissor jack to press the patch against to ensure the area remained level.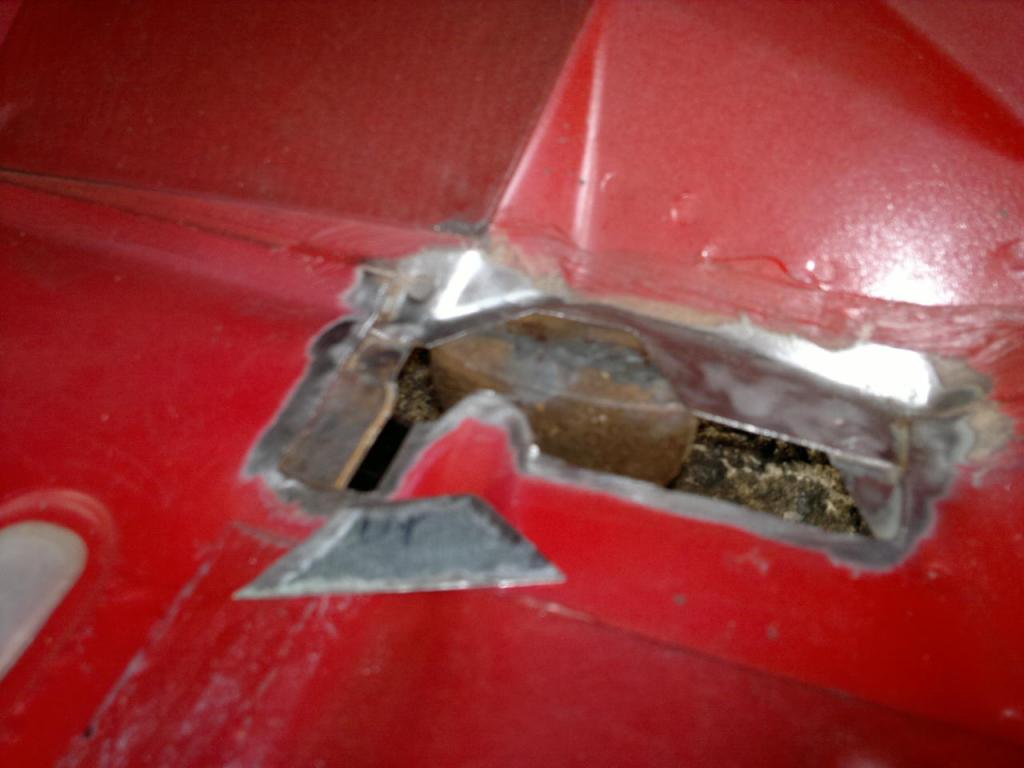 1st patch welded in.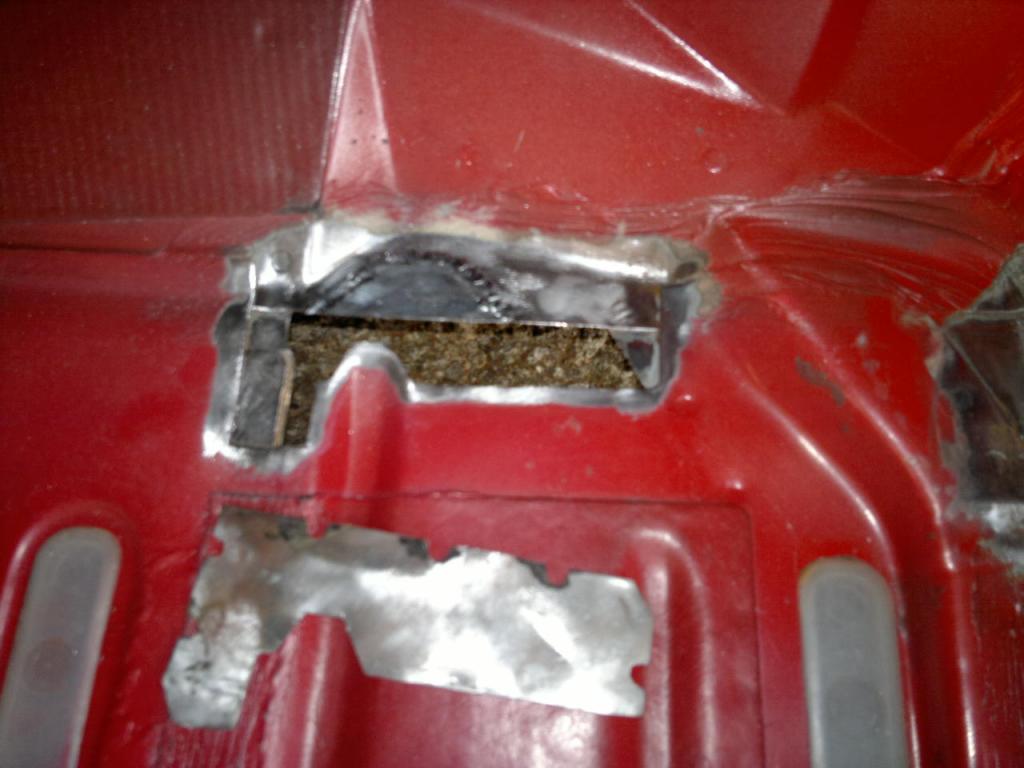 2nd patch welded in.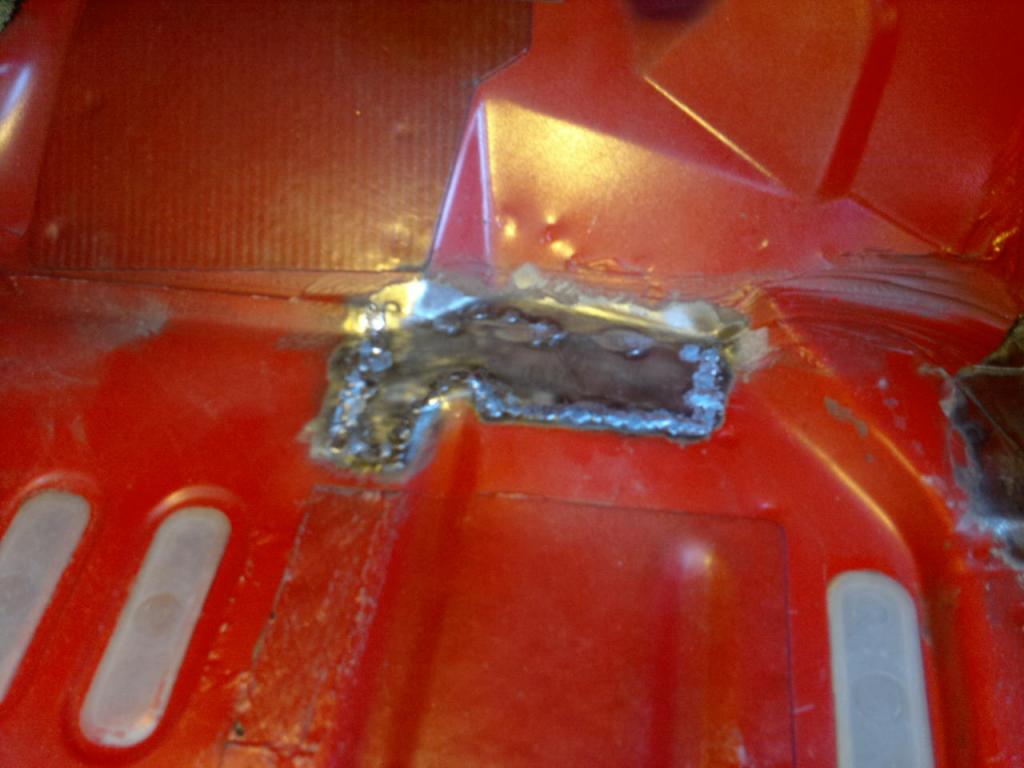 View from underneath.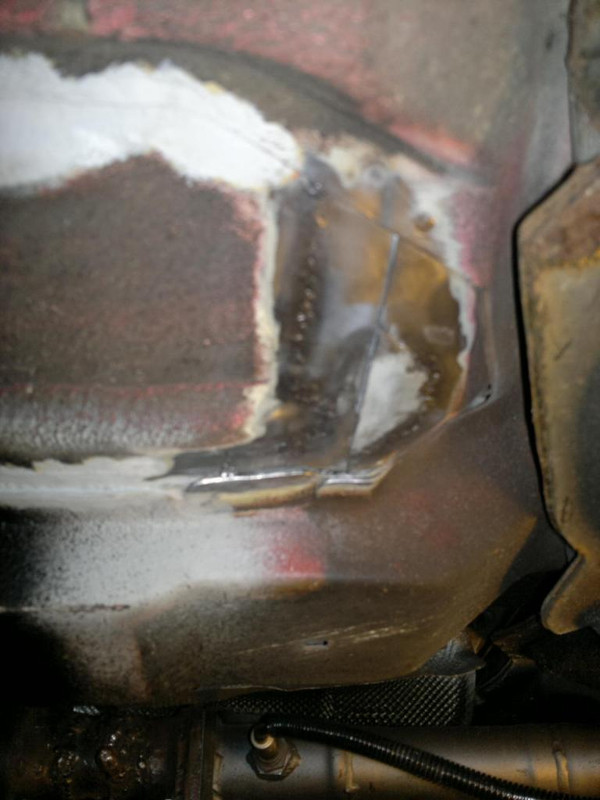 After etch primer and stonechip.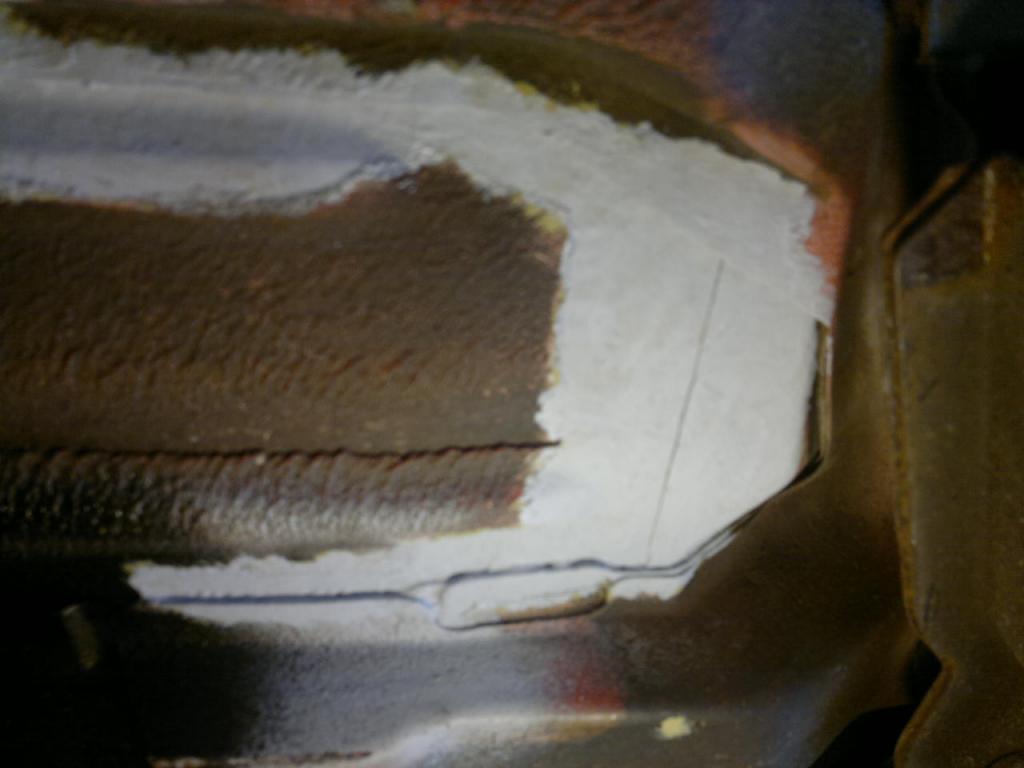 Ready for joint sealer.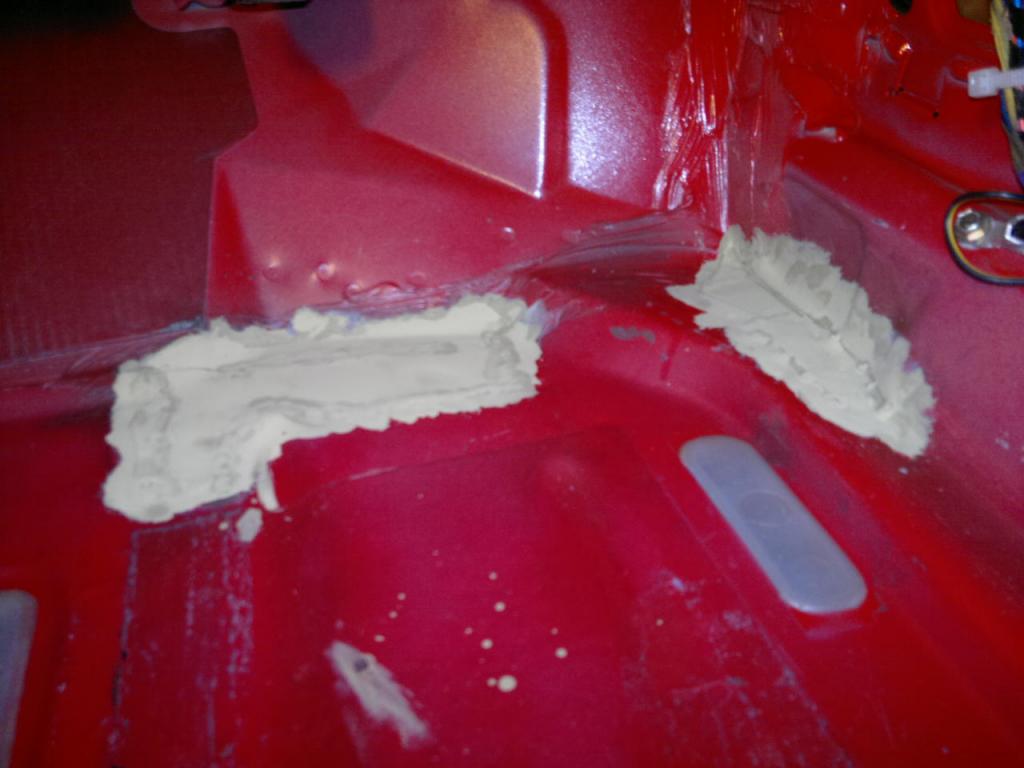 Looking at the inner sill on the drivers side I could see rust breaking through the seam sealant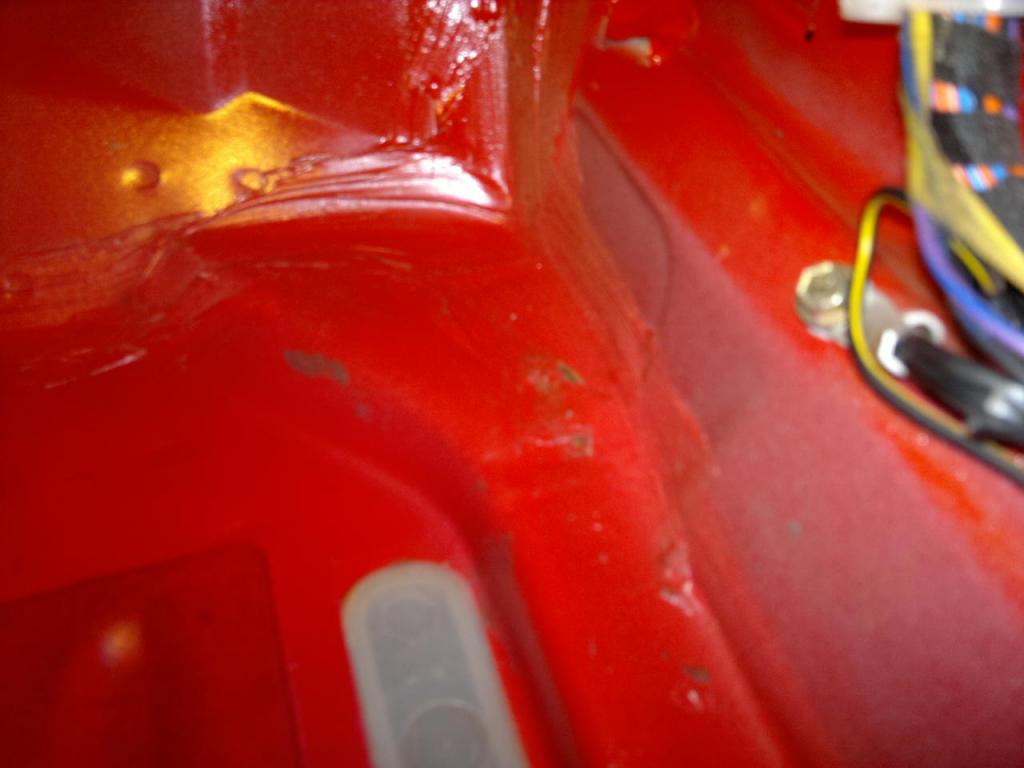 A quick rub with the drill ended up as this.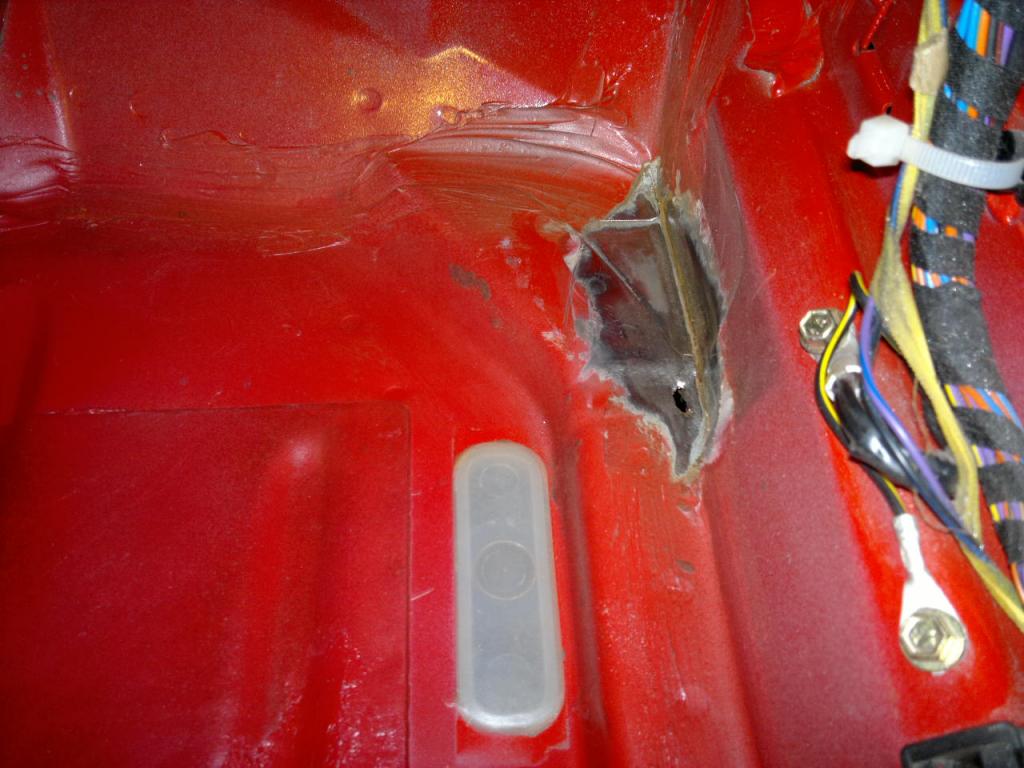 View from below before cleaning up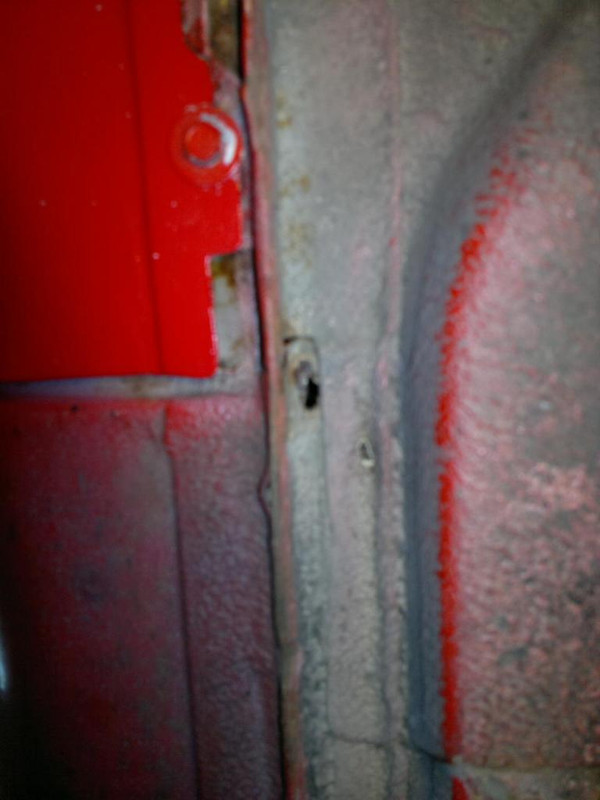 View from below after cleaning up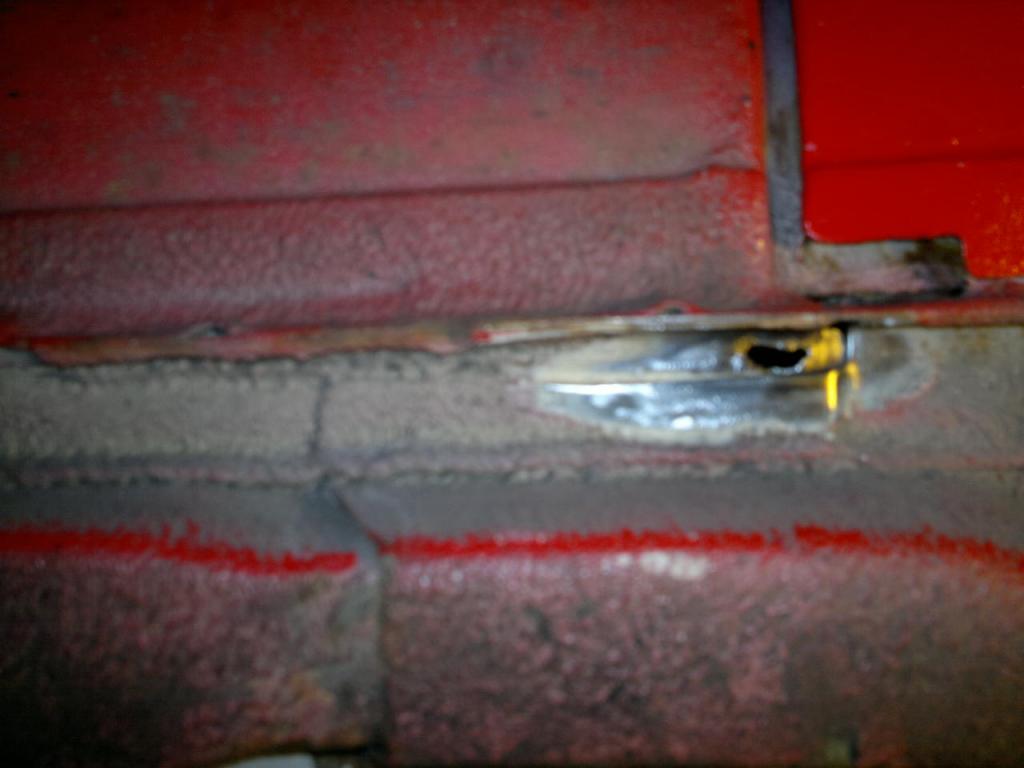 I'm not going to bother to inlay a patch to this as it's too fiddly so I will overlay and weld a small patch on top of this and finish it off from below.
Cleaned off and patch ready to go.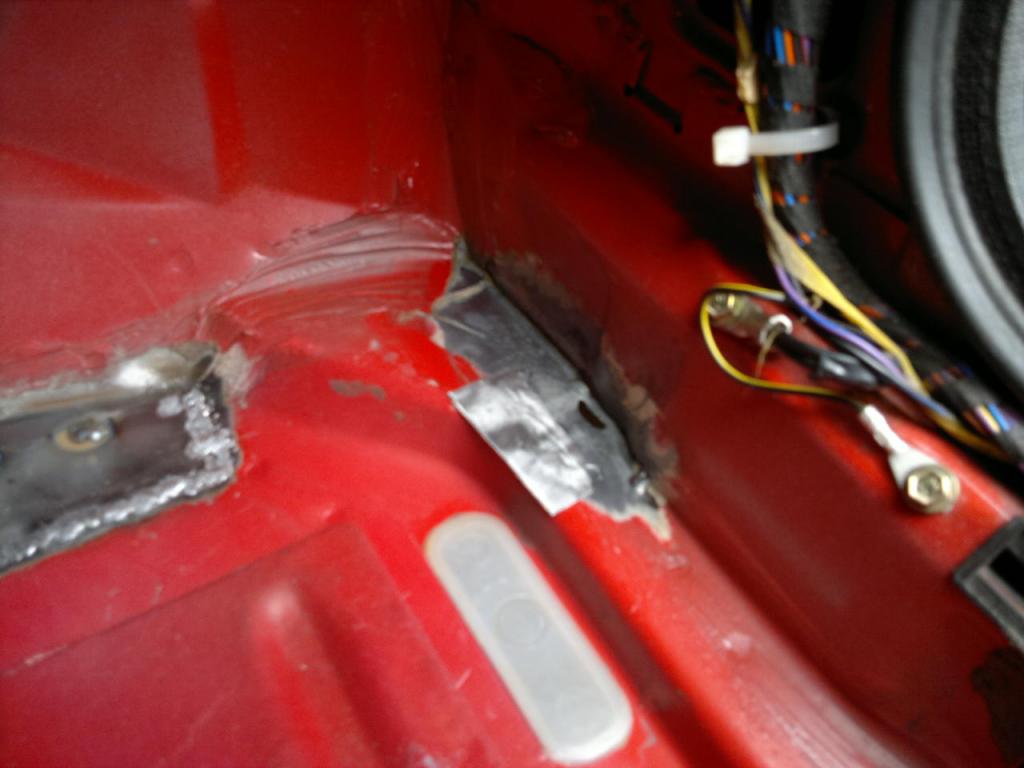 Patch welded in.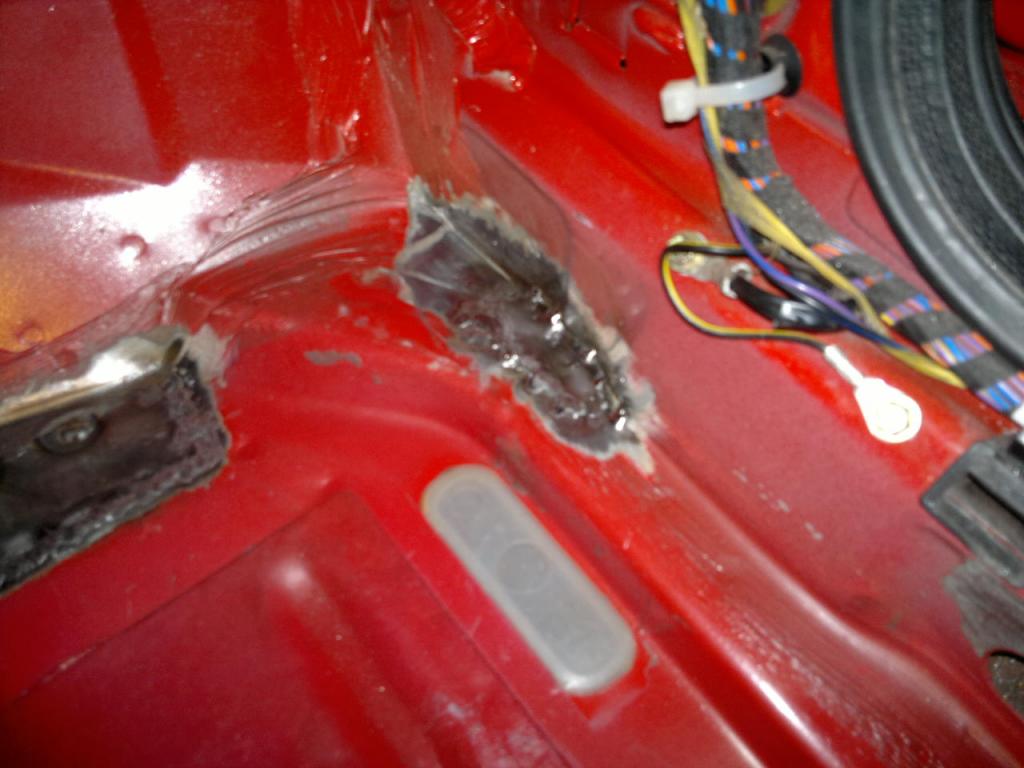 View from underneath.
Etch primered and stonechipped
Drivers side floor finished now at last!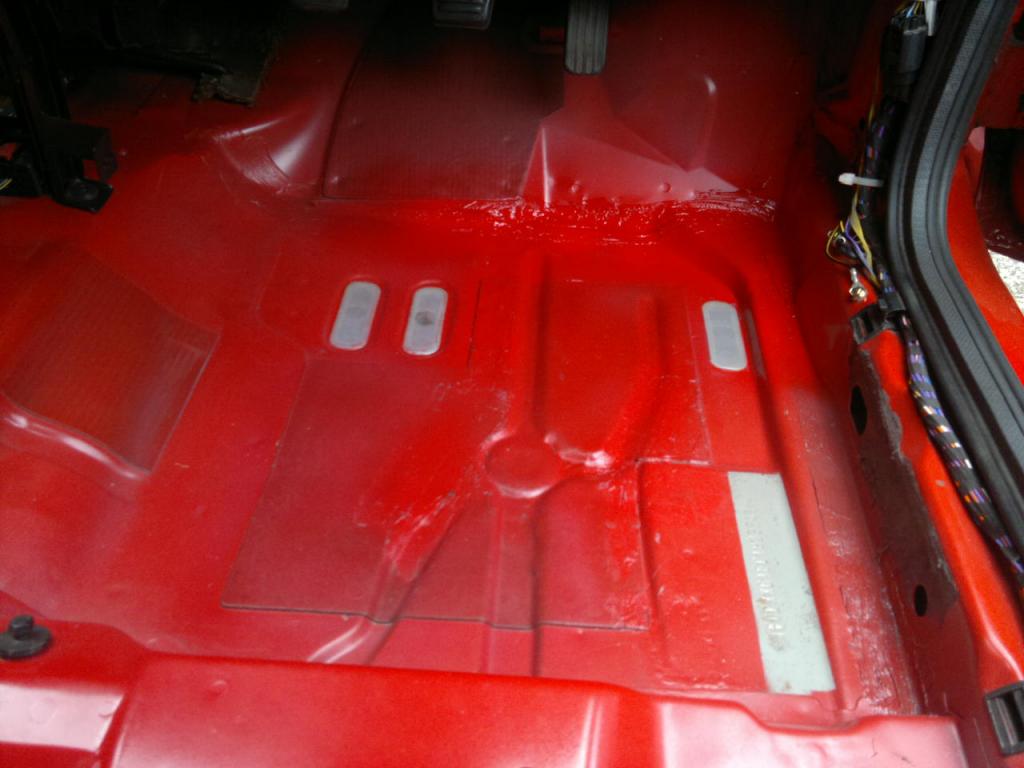 Just these two patches left on the passenger side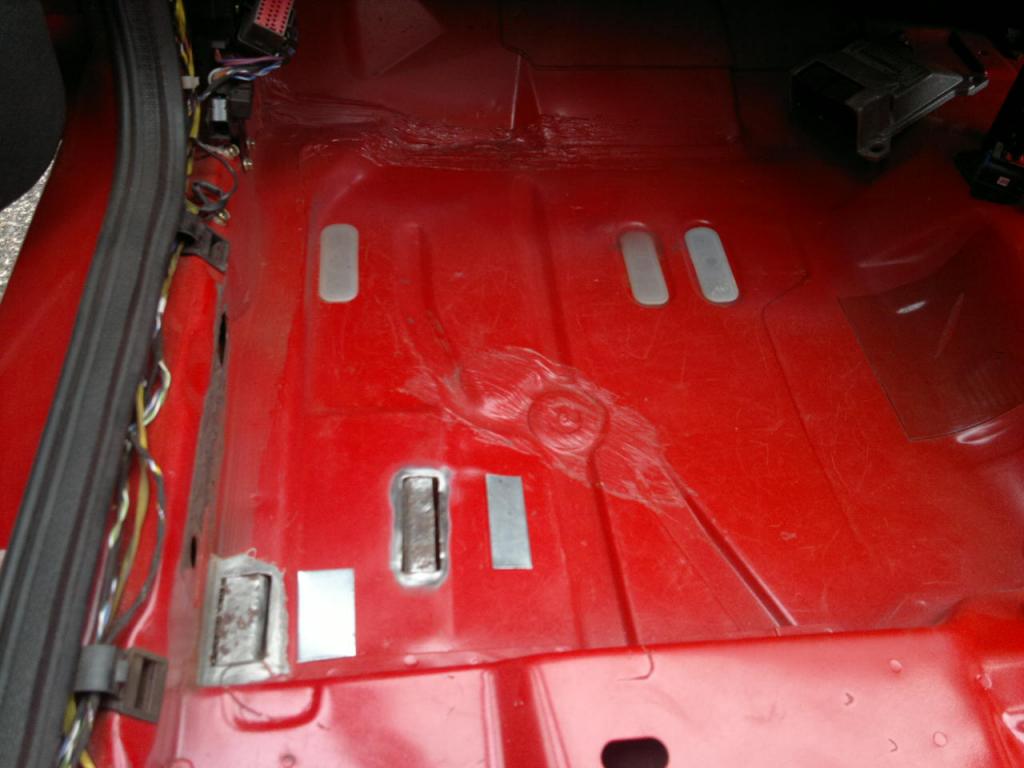 Patches sized to fit and cut for spot welding.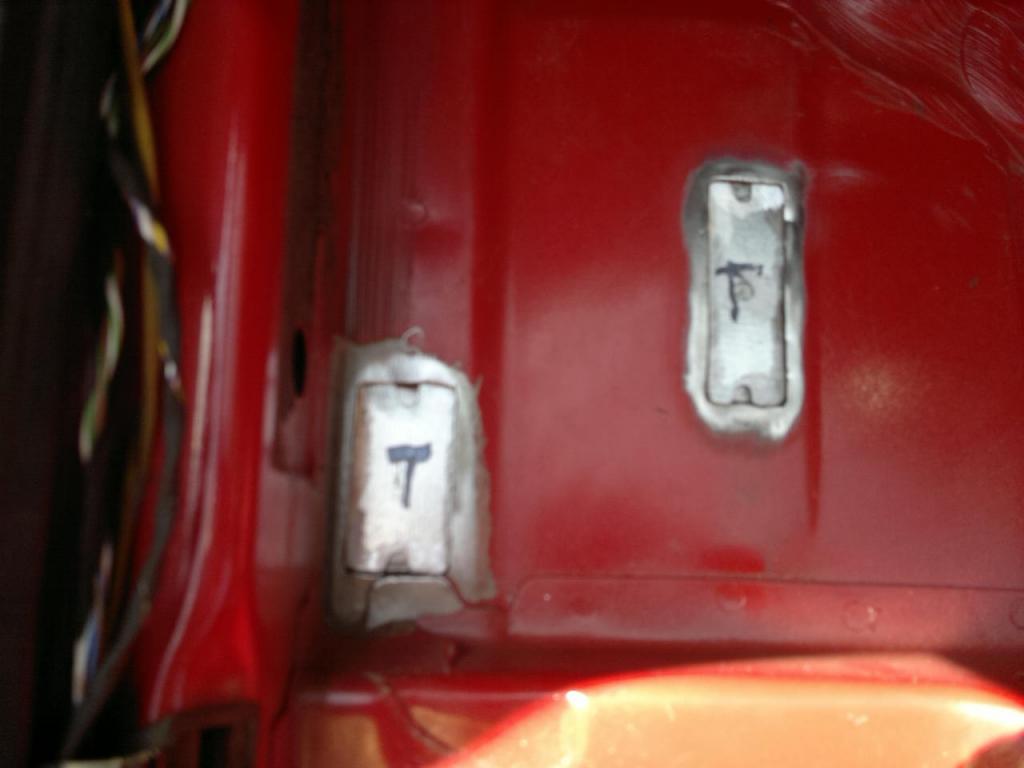 Yay! Last patches (hopefully) welded in now!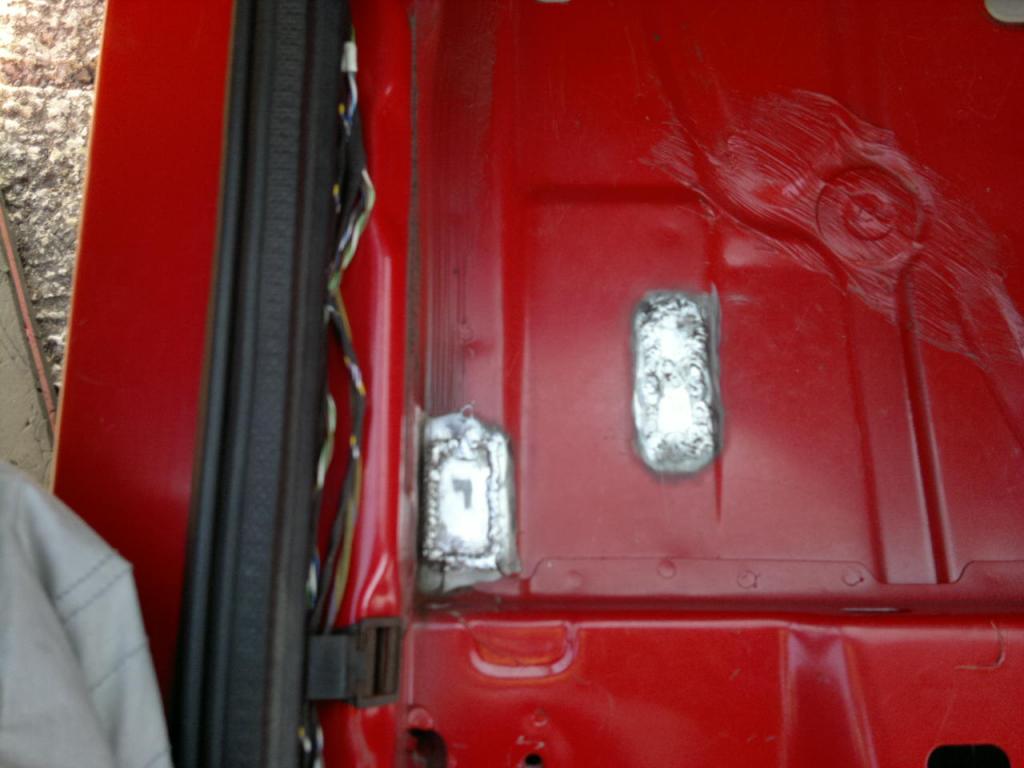 Last edited by
tuonokid
on Tue May 29, 2018 7:31 pm, edited 73 times in total.
2001 ColOrado red Puma 1.7, work in progress.
Westfield SEIW 1800 Zetec.
Building Westfield SEI 2.0 Zetec Blacktop on TBs.
Fiesta Style 1.25
Aprilia Tuono Factory.
1975 Yamaha TY80
Now working on my sons Anglia 105e
My Project Link -
http://www.projectpuma.com/viewtopic.php?f=64&t=23509
tuonokid